Small Unmanned Aircraft System (sUAS) Operations
Underwater Engineering Services, Inc. (UESI) was originally formed in 1984 to provide comprehensive maintenance services in nuclear power plant immersion areas. UESI pioneered numerous radioactive sludge removal, coating inspection and coating repair processes which are performed by uniquely skilled, certified divers in nuclear power facilities.

The scope of services provided by UESI quickly expanded to fill a need for quality services to perform underwater construction, maintenance and inspection at power generating and industrial facilities. As the company expanded its range of services and built its client base, UESI developed a reputation for quality workmanship performing diverse tasks.


Today, UESI is a leading specialty engineering, commercial diving, and civil marine contractor operating throughout the world. We offer a wide range of services and turnkey solutions as well as design and specialty services uniquely applicable to the needs of customers ranging from nuclear power plant operators to heavy marine construction companies.

UESI is emerging as one of the most innovative and progressive firms in quality survey and mapping solutions. We offer traditional survey techniques as well as 3D laser scanning or terrestrial LiDAR for projects ranging from site designs to interior spaces. In 2022, we purchased our first mobile LiDAR sensor, which is capable of collecting 1.2 million points per second while traveling at highway speeds. This innovative solution has since grown into our ability to capture aerial data utilizing Small Unmanned Aircraft Systems (sUAS), or drones, permitted by the Federal Aviation Administration (FAA) to offer survey and mapping from a drone platform.


---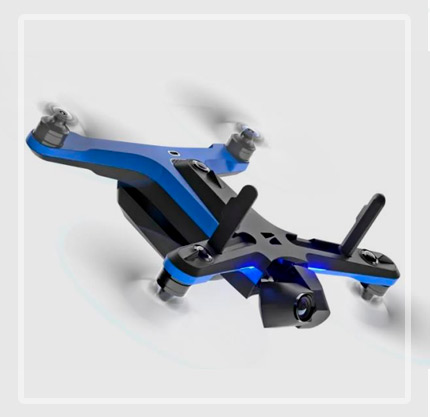 UESI's Small Unmanned Aircraft Systems (sUAS)
UESI offers an innovative approach to collecting imagery data in order to provide the best mapping datasets efficiently and at the lowest possible cost. Our experts are utilizing Unmanned Aircraft Systems (UAS) to capture this data, which allows us to create usable engineering documents such as orthophotos, digital surface models, traditional mapping as well as high-definition video and imagery. Compared to conventional surveying, this method enables us to capture data much more safely and timely. In addition, with UESI's extensive LiDAR experience, we can create a complete and seamless point cloud dataset combining the UAS derived point cloud with terrestrial and mobile LiDAR data.

UESI meets and exceeds Part 107 of FAA regulations for all UAS operations, allowing our technical staff to capture aerial imagery for use in photogrammetric mapping, topographic surveys, and inspectional services to local, state and federal agencies. Using Federal Aviation Administration (FAA) statutes and our own in-house safety protocols as our guideline, we can deploy on a moment's notice and fly any project over land or water in a timelier, safer and more efficient manner than traditional aerial approaches.


---
State-of-the-Art Equipment
UESI specializes in utilizing the latest technology to provide the most cost–effective solution for delivering the highest quality imagery and data. By taking advantage of the drone cameras, UESI can provide cost-effective accurate services of:
Inspection of Roofs, Tanks, Towers, Energy, Bridge, Structural Assessments, Erosion Assessments, and Dam/Retaining Walls
Commercial Properties/Construction Progress
Traffic Monitoring
Arial Mapping and Survey
Farming/Golf Courses
Orthomosaic Mapping, and Custom Requests
---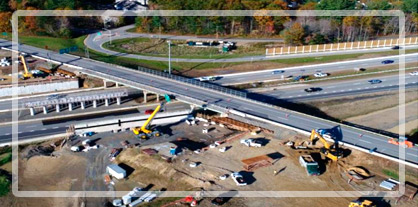 Construction Progress and Traffic Monitoring
sUAS provide a vantage point never before seen. By providing imagery from altitudes lower than manned aircraft, drones can provide better imagery with higher resolution of the subject matter than is capable with on-board cameras of most manned aircraft. Construction sites can be flown multiple times to assess construction progress and also provide volumetric monitoring of moved earth with higher levels of accuracy than traditional methods. Traffic monitoring via "drone" can also help with highway planning and construction during all phases of a project.


---
Bridge Inspection
Considered to be one of the most dangerous jobs, visual bridge inspections can be done safely and with less time and expense via sUAS. The use of snooper trucks or cranes in conjunction with lane closures and police details is greatly minimized.
---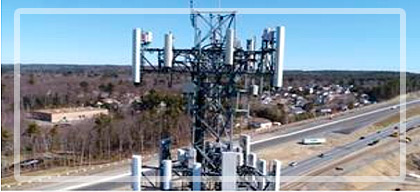 Vertical Structures/Towers Inspections
Our drones can be utilized to capture high resolution imagery and video of tall vertical structures and towers. Because our aircraft also features on-board "wrap-around" ultra-sonic range detection in five directions, there is minimal risk of coming in contact with a tower or other high structure.
Furthermore, it's a safer alternative to sending a worker to the top of a tower for inspection at great personal risk.


---
Dam/Retaining Wall Inspection
In recent years, dam safety has received increasing attention because of the high number of accidents and failures that have occurred. sUAS offer a unique monitoring and assessment opportunity, as they are extremely advantageous for visual investigations of large-scale structures, such as dams and retention walls. The use of UAS is becoming increasingly popular because of their fast and low-cost operations. UAS can reach places that are otherwise difficult or dangerous to access directly.


---
Erosion Assessment
Utilizing sUAS on a project site allows us to capture data quickly and with repeatability in order to assess rates and volumes of erosion. By establishing permanent ground control points at the project site, we are able to process and overlay datasets in the precise location and analyze the data with high accuracy.
These assessments are more accurate and more cost effective than traditional methods.
---
Investigative Wetland Mapping
sUAS can be an extremely valuable option for helping survey and assess difficult and protected environments such as wetlands, resource areas and other conservation areas. New drone technology allows for an accurate, non-invasive alternative for mapping and observing these investigative environmentally sensitive boundaries that protect endangered wildlife. Traditional methods such as manned aircraft and ground survey are often more disruptive, time consuming and expensive.
Mike Smith
(772)429-9324 direct; (949)441-9582 cell
FAA Part 107 sUAS
FAA Commercial Rotorcraft
---