Al Rogers, VP of Nuclear Operations and Specialty Projects

How long have you been with UESI?   I have been working for UESI for 21 years, originally as a sub-contract diver until taking a full-time position in 2011.

What do you do at UESI?   I bid, manage and staff the Nuclear projects in and out of the United States along with any specialty projects like Disney Living Seas Aquarium, SeaWorld or Universal theme Parks.

Tell us a little about your background:   I grew up working in the construction industry for my grandfather doing residential and commercial buildings.  After his passing, I worked as contractor for the railroad installing new tracks, switches and performing thermite welding.  I attended Divers Academy in Camden New Jersey.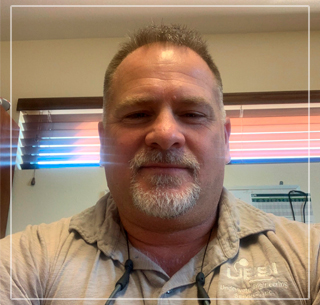 Why did you choose the career path you followed?   While I was working a project in Myrtle Beach on the intercoastal waterway, a commercial dive team was brought on site to retrieve lost materials between the fender system of the draw bridge. I had several discussions with one of the divers about his career and where it had taken him. I was certified in scuba diving and liked being underwater and thought doing this work would be very fulfilling.


---
What has been your greatest achievement or your proudest moment while working at UESI? Did you have a project with challenges that you succeeded at?

One of the proudest moments, while working at UESI, was a project at the Living Seas Aquarium at Disney's Epcot. The project was refurbishing the viewing windows. There were several challenges with the project -   due to the materials not working as they should and the vendor we were set up to use not being able to supply us with sufficient materials – UESI the took on the responsibility of welding the PVC materials and started supplying other needed materials. UESI was able to take control of the situation and produce the product they were expecting, giving us a stronger relationship with the client and finish the project on schedule.
---
What do you like or appreciate most about working at UESI?
I appreciate being able to travel. My favorite places I have been, while working at UESI, are Japan and South Korea.
---
What does your workspace look like?
---
Who or what inspires you?
My wife Angela and daughter Hannah

---
Where do you see yourself in 10 years?
I see myself at UESI


---
Tell us about your life outside of work. Family, hobbies, volunteer activities?
I like traveling with my wife and daughter. I also enjoy fishing and hunting, when I get the chance.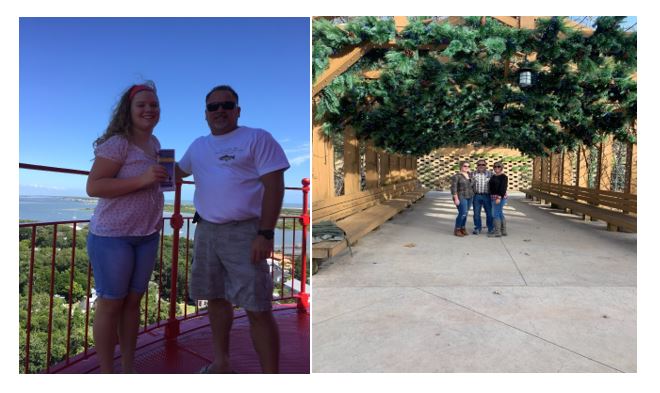 ---
Who would play you in the movie about your life? 
 I have no idea. However, if my wife chose it would be either Tim McGraw or Jason Statham.


---
What is something on your bucket list? 
  There are several places that I would like to travel. I love history, especially WWII era.  I would like to go to Normandy, France.  I would like to see Hitler's Eagle Nest. Before COVID-19, my family and I were planning to visit Italy in the spring.


---
Dogs vs Cats:  Dogs, they are a great companion.