Underwater Diving services in Florida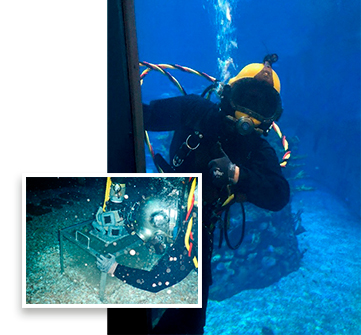 What is an underwater diving service in Virginia? There are many areas that underwater diving can work in, such as deep-sea exploration, construction, retrieval, maintenance, inspection, repairs, and photography.
Our underwater diving services in Virginia cover assets located both above and below the water and support operating facilities as well as facilities undergoing decommissioning. We have the capability and resources to respond rapidly to emergent work, perform large-scale turnkey projects, and support multi-year service contracts.
When owners, engineers, or other contractors need a subject matter expert or project management support, UESI has the capabilities to guide the project from initial scope development to completion.
UESI is a customer-centric organization where every project starts and ends with customer satisfaction. We consider customer satisfaction to be a core value second only to safety. Like our safety culture, a collaborative approach is embedded in all of our business practices. It is only in this way that the true needs of each customer can be met. So, if you are looking for the best underwater diving services in Virginia, contact us for more information.
Phone:
772-337-3116
Email:
bbegano@uesi.com
/
aconnelly@uesi.com
Address: 3306 Enterprise Rd, Fort Pierce, FL 34982