Choosing the right marine contractor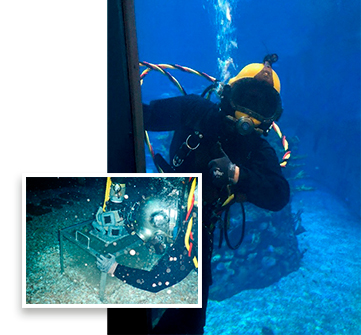 For coastal residents or owners of businesses close to the sea, who are looking to build, repair structures or perform shoreline erosion control, having access to professional services is crucial to guaranteeing the quality and success of a given project. The right marine contractor not only will avoid overflowing the budget by creating unnecessary expenses, but will prevent the project from posing a risk to communal safety.

Before starting your own search and comparison of marine contractors, it is important to understand that hiring well-equipped professionals capable of performing competently while working on schedule and a budget, will not only save owners and residents headaches on the way, but will prevent them from having to hire additional services to amend mistakes made by inexperienced contractors.
One of the golden rules of starting to look for the right marine contractor is to have a clear idea of the specifics of your project, since not all contractors specialize in the same type of services. Once you are clear with what you are looking for, and with what you´ll want out of the services you are planning to hire, you can start by gathering information on the contractors available in your area. Consult the web and ask local residents whether they can recommend contractors for specific projects. Try to look for reviews of the services provided by each company.

Then, when contacting contractors, ask them specifics related to their services and your needs. Additional questions on materials, permits, schedule and budget breakdowns are key when testing the reliability of different contractors. Be mindful that a good decision will take into account the whole package: areas of expertise, years of experience, special qualifications, equipment and reputation.

UESI's specialty services offer cost-effective and environmentally friendly solutions to complex projects. If you or your company is looking for marine contractor services, give UESI a call (772) 337-3116. Our long history of on-time completions and quality work coupled with our steadfast commitments to safety and customer service will guarantee the success of your coastal project.