Underwater Engineering Services, Inc. (UESI)
Serving Our Customers for over 39 years
OUR COMMITMENT TO SAFETY,
CUSTOMER SERVICE, QUALITY
AND INNOVATION
UESI is a leading commercial diving, civil marine contractor and specialty engineering company operating throughout the world. We offer a wide range of services and turnkey solutions as well as design and specialty services uniquely applicable to the needs of customers ranging from heavy marine construction companies to nuclear power plant operators. UESI's core values of Safety, Customer Service, Quality, and Innovation form the foundation on which we perform work and conduct business.

MANY TALENTS, ONE FIRM

UESI employs experienced commercial divers, construction managers, subject matter experts, and professional engineers. All are dedicated professionals selected to ensure we maintain our core values. Our goal as a company is to facilitate a partnership with our customers that forges a mutually beneficial long-term relationship.
---

INSPECTION AND
ASSET MANAGEMENT

ENGINEERING
AND CONSULTING

MAINTENANCE
AND CONSTRUCTION

TECHNICAL SERVICES
AND PROJECT SUPPORT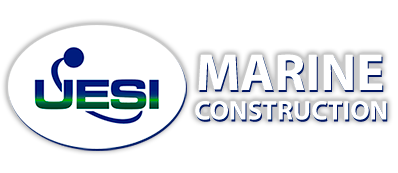 ---
Providing Innovative And Effective Marine Construction Solutions Since 1984 Service

UESI's specialty services offer cost-effective and environmentally friendly solutions to complex projects. Our long history of on-time completions and quality work coupled with our steadfast commitments to safety and customer service are hallmarks of UESI's business approach.
Quality and Innovation

UESI provides multi-disciplined consulting and engineering services allowing us to address a wide range of challenges facing the hydropower industry. Our team of professional divers, inspectors, marine construction specialists and engineers find innovative ways to build quality into every project.