What are the different types of protective coatings?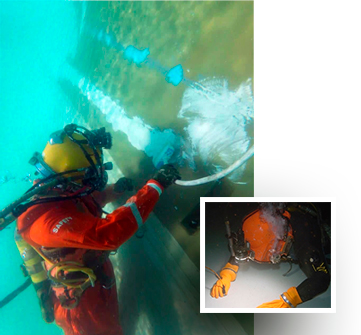 Protective coatings are important to utilize when preventing materials from corrosion that may occur above and below the water. Depending on the surface you will be covering, different coatings will be used. The four most common types of protective coatings are epoxies, polyurethanes, polysiloxanes, and zinc-rich primers.
Epoxy coatings are one of the most widely used coatings in the marine industry. The epoxy coating is a primer combined with a finish coating, created to protect metal from oxidation and corrosion. Epoxy polyamide coatings will always offer exceptional moisture resistance; however, when exposed to sunlight, this coating may chalk and not be as resistant to UV light.
The next coating widely used today is polyurethanes. This coating is a bit higher priced than epoxies, and is used as a top coat to obtain durability and resistance to abrasion. Aliphatic polyurethanes provide excellent color retention, and perform well in sunlight, unlike aromatic polyurethanes which will chalk when exposed to sunlight.
Polysiloxane coatings are excellent because of their ability to resist corrosion, abrasion, chemicals and the effects of UV light. This coating is often used on steel tanks, power plants, paper mills and more.  
Lastly, zinc-rich primers are protective coatings that contain zinc metal in a powdered form, thereby protecting structures from corroding. They usually are applied as a two or three coat process.
At UESI, we work with Coating Specialists who will facilitate and advise you with regard to which coating is best for your industry needs. We are also able to help with all aspects of facility coatings needed above or below water. Visit our website today to learn more about our services in this category at https://uesi.com/corrosion-control/.  We guarantee you can count on our reputable, experienced, and qualified professionals to help you with any project.