Commercial Diving Services for your Company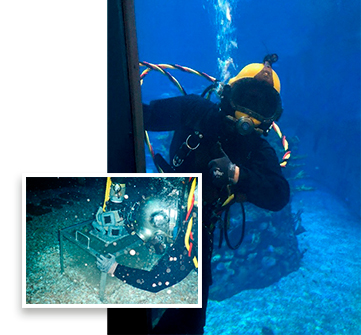 What services do commercial diving contractors offer?
Most offer general services such as underwater inspection, maintenance, and repair. These services may include things like underwater nondestructive testing, welding, and concrete repair. Some specialize in services provided to certain industries. The nuclear power industry, for example, requires specific qualifications and skill-sets that not all diving contractors possess.

At UESI, we are a leading commercial diving services in Florida, civil marine contractor and specialty engineering company operating throughout the world. We offer a wide range of services and turnkey solutions as well as design and specialty services uniquely applicable to the needs of customers ranging from heavy marine construction companies to nuclear power plant operators. UESI's core values of Safety, Customer Service, Quality, and Innovation form the foundation on which we perform work and conduct business.
UESI employs experienced commercial divers, construction managers, subject matter experts, and professional engineers. All are dedicated professionals selected to ensure we maintain our core values and the best commercial diving services in Florida. Our goal as a company is to facilitate a partnership with our customers that forges a mutually beneficial long-term relationship.