Diving contractors in New Jersey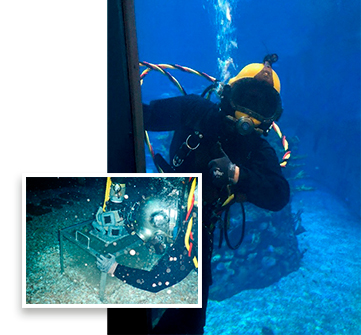 What do commercial diving services cost?
Diving contractors in New Jersey typically provide standard rate schedules that cover labor, equipment, and expenses. Rates, however, don't tell the full story. To develop a true cost, a diving contractor in New Jersey needs to know the work scope, schedule, location of the work, and the deliverables. This sort of information should be provided in a detailed specification.

Without the necessary detail, it will be impossible for a contractor to provide a realistic quote. Failure to provide project details often results in change orders and, not infrequently, in disappointing project results.

UESI is a leading diving contractors in New Jersey, civil marine contractor and specialty engineering company operating throughout the world.

Years of experience have taught us that safety, quality, and innovation must be planned into every project. With this as a guiding principal, UESI's specialty services provide cost-effective and environmentally friendly solutions to complex projects.

Contac us now!