Diving contractors in South Carolina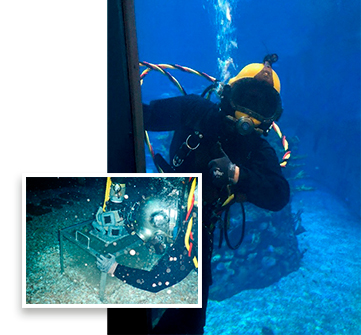 Welcome to UESI! a leading diving contractors in South Carolina, civil marine contractor and specialty engineering company operating throughout the world. We offer a wide range of services and turnkey solutions as well as design and specialty services uniquely applicable to the needs of customers ranging from heavy marine construction companies to nuclear power plant operators.

UESI is a customer centric organization where every project starts and ends with customer satisfaction. We consider customer satisfaction to be a core value second only to safety. Like our safety culture, a collaborative approach is embedded in all of our business practices. It is only in this way that the true needs of each customer can be met.

Years of experience have taught us that safety, quality, and innovation must be planned into every project. With this as a guiding principal, UESI's specialty services provide cost-effective and environmentally friendly solutions to complex projects.

Looking for diving contractors in South Carolina? You´re in the right place!